Dignity and the Death Penalty: A Conversation with Sister Helen Prejean

Dignity and the Death Penalty:
A Conversation with Sister Helen Prejean
Thursday, January 28, 3 p.m. ET
Sister Helen Prejean is known around the world for her tireless work against the death penalty. Her 1993 book, Dead Man Walking, was made into an award-winning movie and sparked national dialogue on capital punishment. In this webinar, RENEW President, Sister Terry Rickard, OP will interview Sister Helen about how Catholic teaching has evolved to unequivocally oppose the death penalty in all circumstances—no exceptions. Their conversation will also urge us to action. Sister Helen states: "It's wonderful to have opposition to the death penalty embedded in Catholic teaching, but…words must be followed by action. It's time to abolish state-sponsored killing forever."
You can watch a recording of this webinar here:
You can also click here to listen to it as a podcast.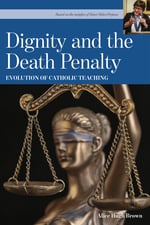 Be sure to check out the upcoming resource Dignity and the Death Penalty: Evolution of Catholic Teaching, based on Sister Helen's work and created in conjunction with the Catholic Mobilizing Network. RENEW will be hosting online faith-sharing using this resource starting on February 24.
Questions?
Contact the Pastoral Services Office at 908-769-5400 ext. 119.