NOW AVAILABLE!!
Healing Our Church
A pastoral response to the sexual-abuse crisis and coverup by church leaders
The recent wave of news about sexual abuses committed by Catholic clergy and coverup by church leaders has left many of the faithful in emotional turmoil regarding their relationship with the church. Amidst the other difficulties the situation presents, how do dioceses and parishes find a way to minister to these hurting parishioners?
RENEW International has created Healing Our Church, a small-group resource which faces the issue head-on and helps the faithful begin the healing process. Healing Our Church will help the faithful deal with the complex emotions this scandal has caused and start on the path to healing and renewed discipleship.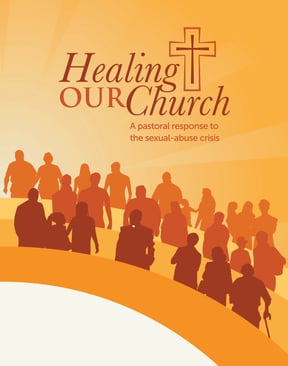 This six session faith-sharing resource can be used as part of a diocesan process, or by individual parishes. The six sessions are:
Facing the Truth
Healing Our Wounds
Rebuilding Our Church
Why Do I Remain a Catholic?
We Believe
A Way Forward
Download our brochure for more information, or if you are interested, contact Peter Fiore, Director of Sales at peterf@renewintl.org or (908) 769-5400 X110.