Small Groups, Big Impact: Reconnecting the Parish in the Wake of COVID-19
Join Us Wednesday, July 15 at 2 PM EDT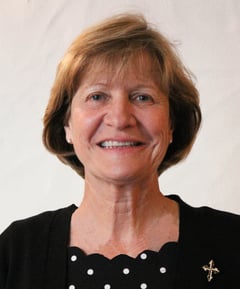 As the initial wave of COVID-19 recedes, parishes across the country are beginning to re-open. It is not, however, business as usual. There are restrictions as to how many people may come together. We do not know when we will be able to gather our entire parishes in prayer and worship again. How then, do we maintain connections with our parishioners and ensure that everyone returns to Sunday Mass when the restrictions lift? A parish-wide small group program is one of the most effective ways to keep your congregants connected to each other and to the parish.
Join RENEW's Sister Terry Rickard as she discusses how small groups can not only keep your parish united, but strengthen faith and foster an active, vibrant community of disciples, even without everyone being able to attend Mass. Learn the best practices for launching and growing small groups, adapting them for social distancing, and online small groups amid the pandemic and beyond.
The webinar will be recorded, so register if you would like the recording emailed to you.
Questions?
Contact the Development Office at 908-769-5400 ext. 104.