Women in Conversation
Kerry Weber
Women in Conversation
Kerry Weber
January 19, 3 p.m. ET
(2 p.m. CT, 1 p.m. MT, 12:00 p.m. PT)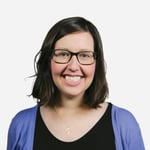 Join us as we sit down with Kerry Weber, an executive editor for America, the longest-running Jesuit publication in the United States. As an editor of such a prominent publication, she has a significant role in shaping Catholic communications in this country. We hope you will be there for our conversation about her faith journey—how she sees her role as a lay woman in Catholic communications, how she found her voice within the Church and how she thinks other women can find theirs.
Can't attend live? Register to receive a link to the recording.
Questions?
Contact the Development Office at 908-769-5400 ext. 104.